2022 Best of the Lake Awards
Industry Recognition and Awards
We hope to add your home to the list.
Building-Related Publications
Charlotte Observer Home Design Magazine Cover Feature
Patrick Joseph Custom Homes featured on the cover of the latest edition of Charlotte Observer Home Design magazine.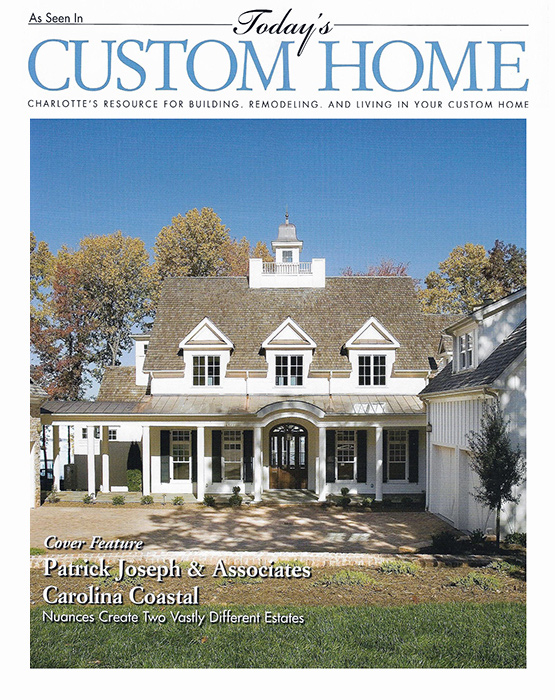 Today's Custom Homes Cover Feature
Patrick Joseph Distinctive Homes (PJDH) offers a design/build team to work seamlessly with residential clients to achieve a custom-built home the client identifies with. There are no cookie-cutter designs. The screen porch and fireplace shown in the corresponding magazine cover creates an authentic lifestyle to enjoy the close proximity to Lake Norman in the backyard.
Building each custom home is fun. The design/build processes do not consume the client and the team provides each client peace of mind throughout the completion of the custom home. A positive mindset by design and build experts is crucial to a successful outcome you deserve.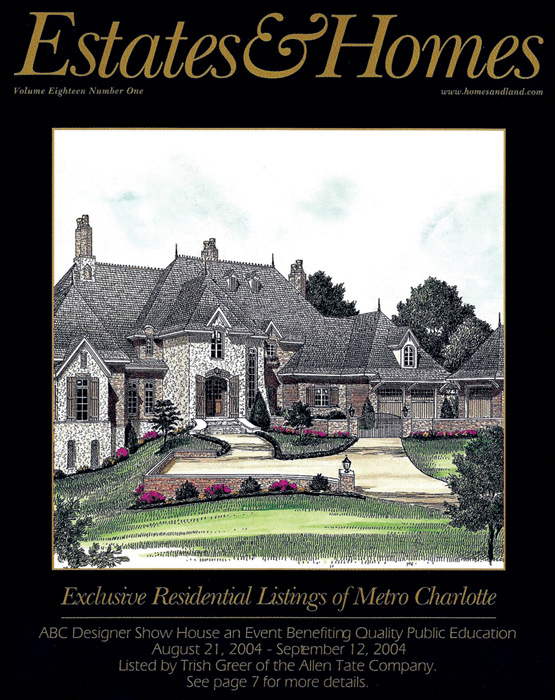 Estates & Homes Cover Feature
Patrick Joseph Distinctive Homes (PJDH) has earned a stellar reputation utilizing organic building materials for luxury residences. Enjoy the stone, brick, and wood shakes. PJDH has successfully designed and built residential structures that make the brake lights go on. Review the various cover feature publications.
As depicted in the corresponding publications, PJDH builds distinctive luxury homes and professional trade publishers feature these magnificent homes as featured covers. This type of long-term success is most appealing to our residential clients.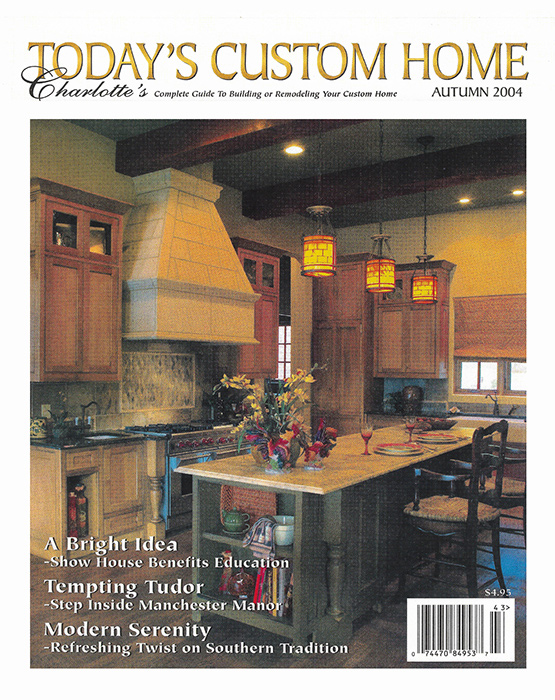 Today's Custom Homes Cover Feature
One of the greatest attributes offered by Patrick Joseph Distinctive Homes is the diversity of building materials clients select from. Patrick Joseph design/build team utilizes stone, brick, wood shakes and a myriad of additional building materials to build authentic New England residences, Tudors, and Mediterranean homes of distinction.
A recurring comment over the course of many years as told by our custom home clientele is to inform the design/build team that interacting during the course of construction was fun, informative, and many clients consider their experience throughout the construction of home the opportunity of a lifetime.
Charlotte Observer Feature Story
Patrick Joseph Distinctive Homes (PJDH) offers an authentic design/build team synergy utilizing architectural, engineering, and construction experts. PJDH builds a truly unique residence. Client are encouraged to include design ideas and spatial preferences to achieve the story of their lives.
Many of the homesites are fronting on, or in close proximity to Lake Norman, North Carolina. Lake Norman is an exceptional waterway and the largest lake in North Carolina. A PJDH custom built home located on Lake Norman in North Carolina offers a spectacular lifestyle.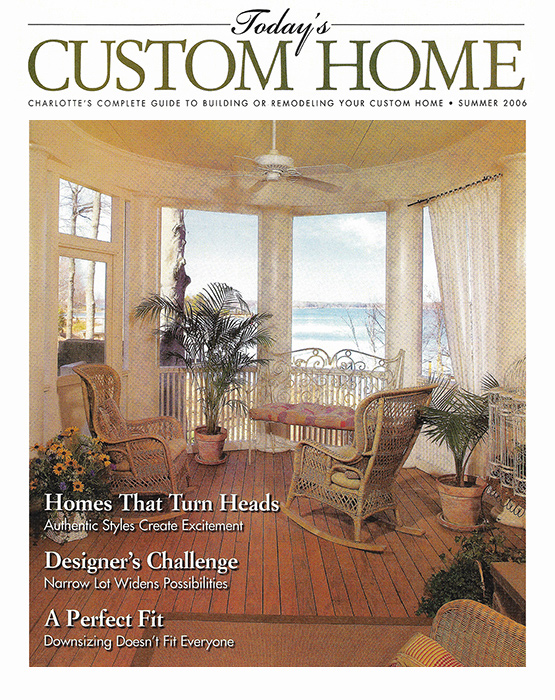 Today's Custom Homes Cover Feature
Patrick Joseph Distinctive Homes design/build team loves the spacious interior spaces they create, along with large fireplaces, sprawling front and rear porches, and do not overlook the incredible sunrise and sunset while living on Lake Norman.
The luxury lifestyle property owners achieve living on Lake Norman is outstanding. Lake Norman is the largest lake in the state with more than five hundred miles of shoreline. In and among the shoreline, there is a picture-perfect building lot you will love for construction of your next distinctive residence. It's time to enjoy your affluent lifestyle in a way you have always imagined.